Dreisilker has been the industry leader in foreign motor repair for over 60 years. Regardless of whether it's a large DC motor, Servo or Spindle motor, or a standard AC metric motor, we've done it all and we do it all.
Our superior repair methods, coupled with our collection of manufacturers' winding and technical data files, puts us more than one step ahead of the rest. Dreisilker's extensive stock of motor parts — including 100's of metric motor brushes, brake parts, and tachometers — provides the quick turnaround required by our customers.
Electric motors from Baumüller, Binder brake, Bobst, CEAR, Dietz, Elektror, EMO Kamenz, Faurndau, Heidelberg, Hubner, KBA Planeta, Komori, Jagenberg, Nord, SEW Eurodrive, Siemens, VEM, WATT, and W&D machines are regularly seen on the repair benches of Dreisilker's facilities. Dreisilker is the only authorized service representative in the United States for the German-based Antriebstechnik GmbH Faurndau, formerly known as Elektra-Faurndau, whose motors are commonly seen on KBA Planeta presses.
Dreisilker not only specializes in repairing the main drive motors but also the auxiliary motors, feeder, dampener, and pile hoist motors commonly found on printing presses and other machines.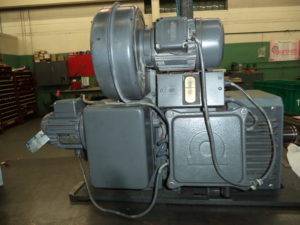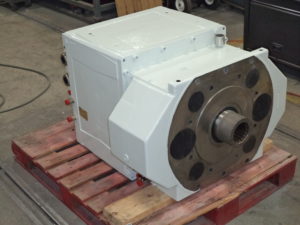 Our extensive collection of OEM technical and winding data helps return your motor to like new.
Every motor is thoroughly tested before it leaves our facility to guarantee it meets our high standard of excellence.
Dreisilker shortens repair turnaround time by stocking many hard to find foreign motor parts.