Advanced Varnishing Methods
The varnishing method used in the repair process is important for efficiency and for the application of the electric motor or generator. Varnishing the windings of an electric motor or generator functions to insulate the windings from contaminants, to make the windings rigid and tight, and to dissipate heat. All windings varnished by Dreisilker Electric Motors carry a Class F or H insulation rating, resulting in optimal efficiency.
Dreisilker Electric Motors works with you to determine the best varnishing method for the application of your electric motor or generator. Other repair shops may use only one type of varnishing method for all motors and applications.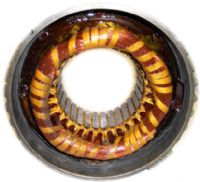 Dreisilker Varnishing Methods