Providing expert Baumüller servo & spindle motor repairs to customers from coast to coast, Dreisilker is the partner of choice for a wide range of industries. Our dedicated servo repair facility includes an in-house machine shop and electronics lab, where all Baumüller motors are carefully repaired to original specifications and precision run-tested. Our technicians are highly skilled, and have decades of experience in repairs for all Baumüller servo motors, stepper motors & brushless motors.
Thorough testing, genuine OEM parts, precise balancing
50+ years Baumüller experience
Replacement & exchange motors
Precision motor testing
Non-burnout MotorSafe Repair
OEM replacement parts
Brushes & Brush Holders
Slip Ring Assemblies
Tachometers & More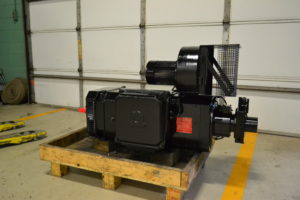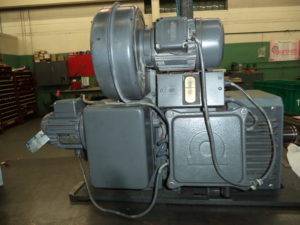 At Dreisilker we have been successfully repairing Baumüller motors since 1960. With over 50 years experience, we consider ourselves to be recognized experts in the repair, service and supply of Baumüller products– both motors and associated drives.
Baumüller has a long history as a leading supplier of automation equipment specifically to the printing, plastics, textile, packaging and paper manufacturing industries, as well as providing motors and drives for general automation applications. In-depth knowledge of these applications enables Dreisilker to better understand your motor's mechanical and electrical problems.
Due to our inventory of Baumüller motors and drives we are often able to supply service exchange units, reducing the lead time for repairs and decreasing potentially expensive downtime. Where exchange items are not available engineers are able to work round the clock, if needed, to provide expedited 24/7 emergency repair service.
As well as distributing new Baumüller motors & drives, we also carry OEM and compatible spare parts. From motor brushes, brush holders, slip ring assemblies, brake parts, and tachometers used specifically in the printing industry, we carry an extensive inventory. With our stock of spares and direct OEM sources, we are able repair motors and drives in a more timely manner, reducing operational downtime to a minimum.
Partial Exchange Motor List:
HEIDELBERG printing press Baumüller motors:
• GNA180MN-X1SE
• EDNX200S4
• VDN180L42
• ADNX132S42
• Other European printing, converting & other process motors available. Please contact us for details.